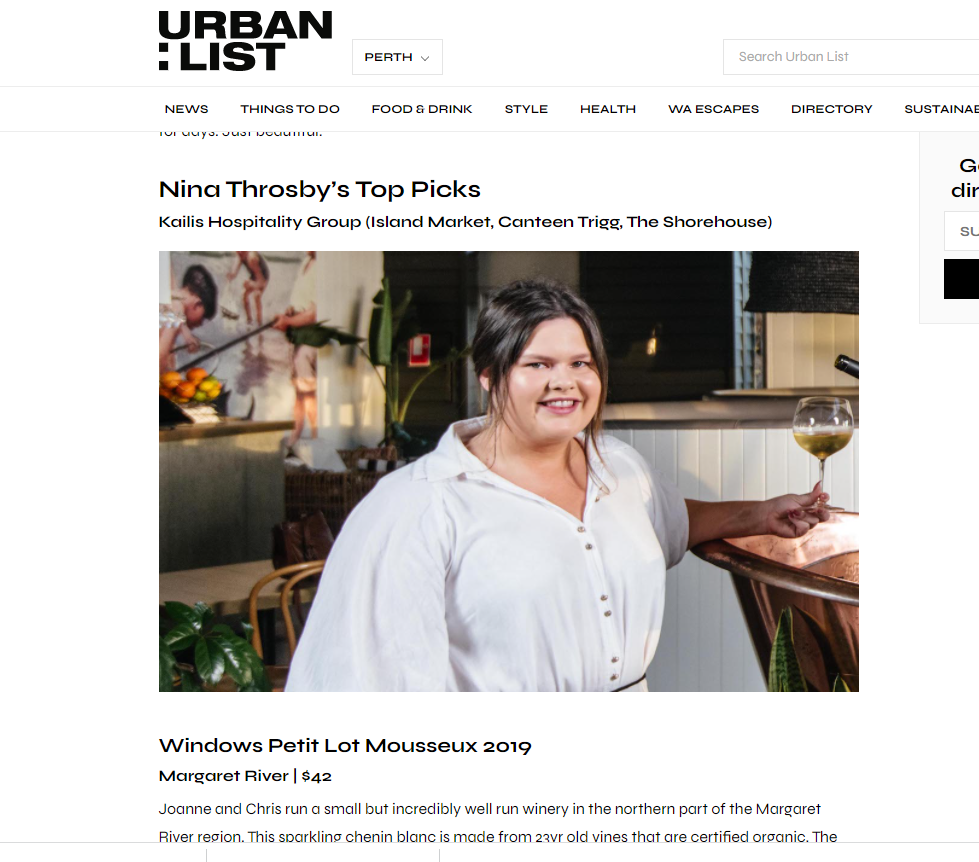 17 Dec

Urban List – Best WA Wines To Sip 'N Gift This Christmas – Nina Throsby's Top Picks

Let's face it, whether buying a bottle for yourself, for an event you're heading to or as a special gift, our vino consumption goes way up around this of year, so we figured we may as well support the amazing local winemakers we've got here in WA while we're at it.

To help you find some stellar local drops, we've teamed up with some of Perth's best sommeliers to bring you this epic guide to the best local wines to sip and gift this Christmas. Bookmark this for the next time you're heading to the bottle shop.